Ubertooth One is an open source 2.4 GHz wireless development platform suitable for Bluetooth experimentation.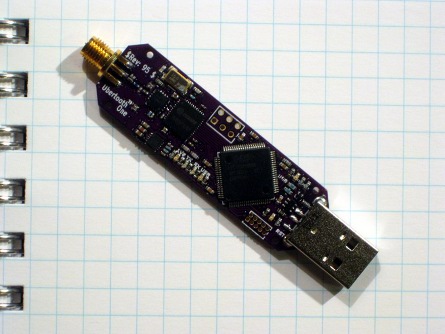 Ubertooth One is available from:
technical information
Documentation is in the wiki.
Source code and hardware design files are available in the latest release or in the git repository.
getting help
Before asking for help with Ubertooth One, check to see if your question is listed in the FAQ or has already been answered in the mailing list archives.
For assistance with Ubertooth use or development, please look at the issues on the GitHub project. This is the preferred place to ask questions so that others may locate the answer to your question in the future.
If you prefer email then you may use the ubertooth-general mailing list instead. You can view the list archives for past discussions.
A group of users spend time in the #ubertooth IRC channel on freenode. The IRC channel is a great place for us all to learn together, but it is not a good place to request support.