Great Scott Gadgets
ToorCamp 2018 Badge
---
This is an archival page. If you need to flash the firmware onto your badge, please email info@greatscottgadgets.com requesting help.
The ToorCamp 2018 Badge can be turned into an electronic jar of fireflies.
---
Assembly Instructions
Get any "regular mouth" canning jar (such as a 4 oz Ball jar), collect components, and assemble at a soldering station as follows.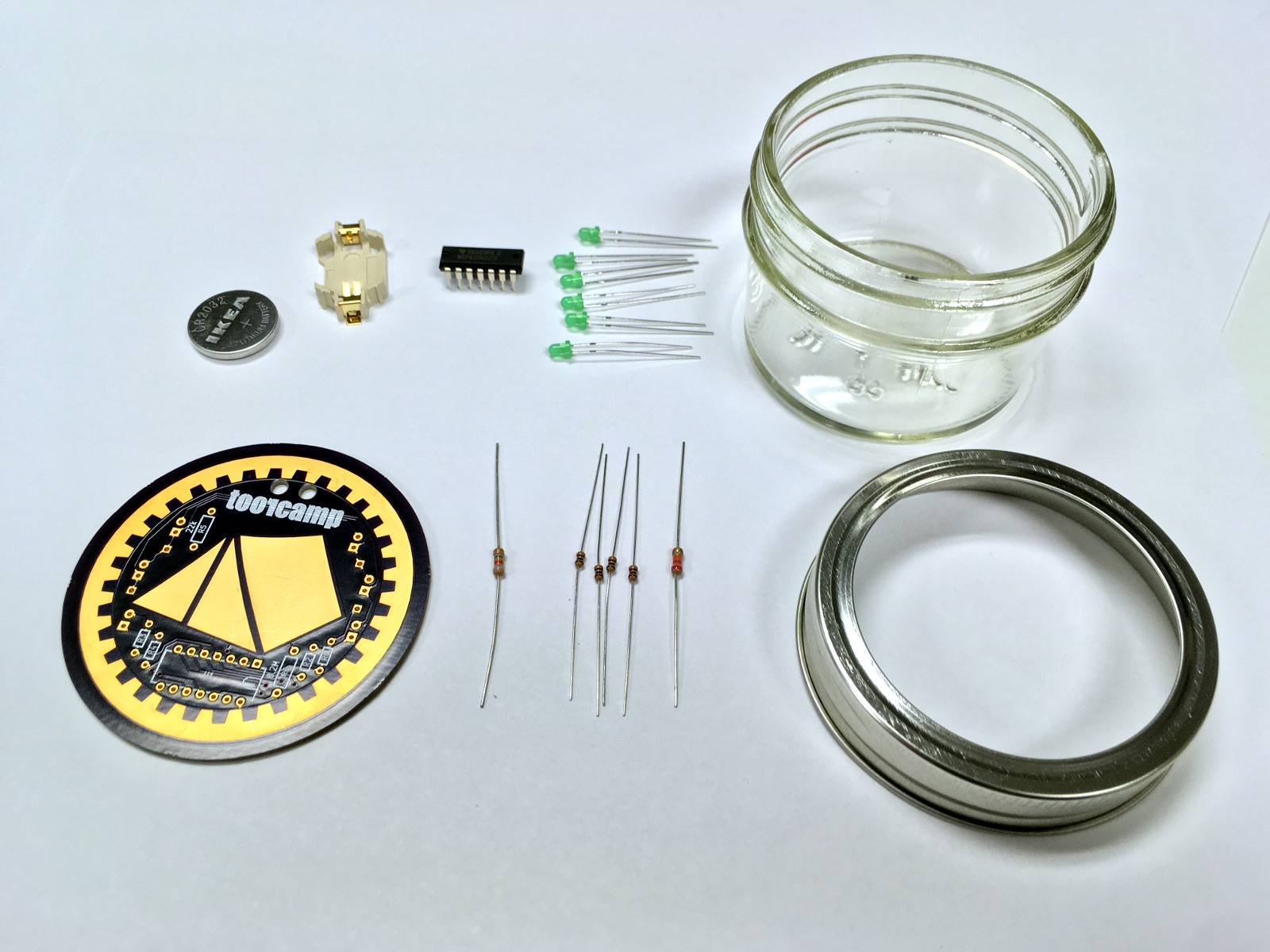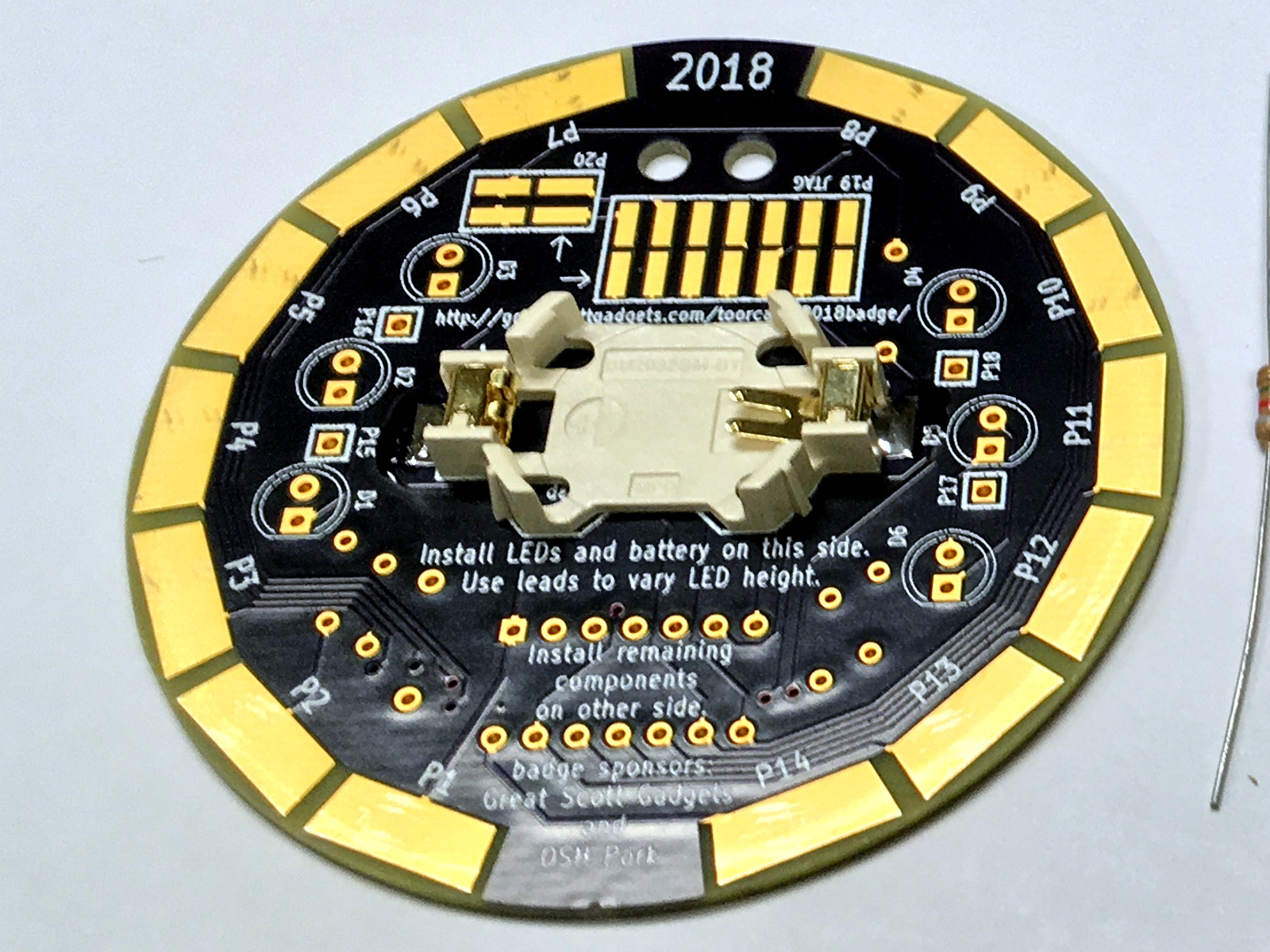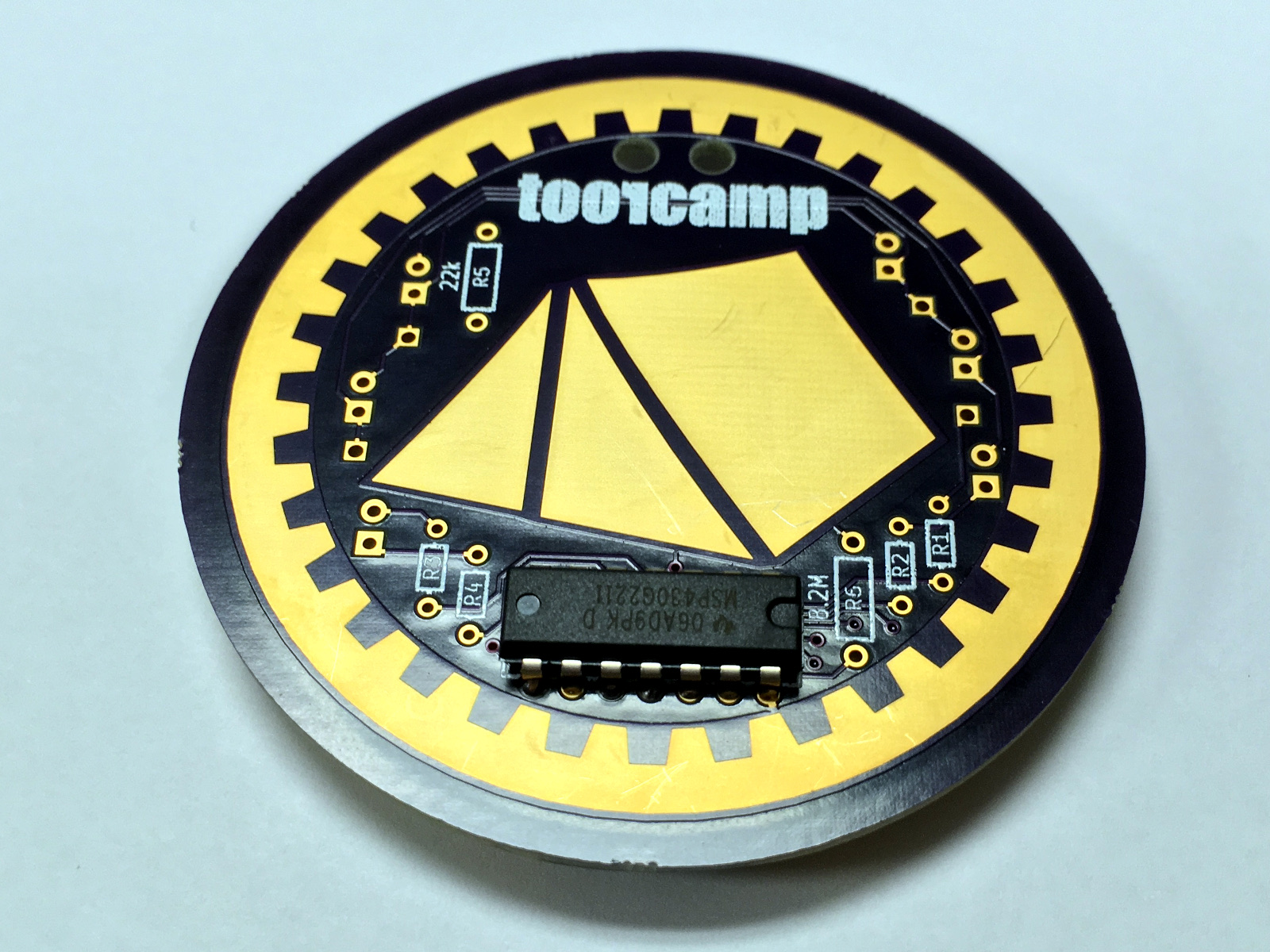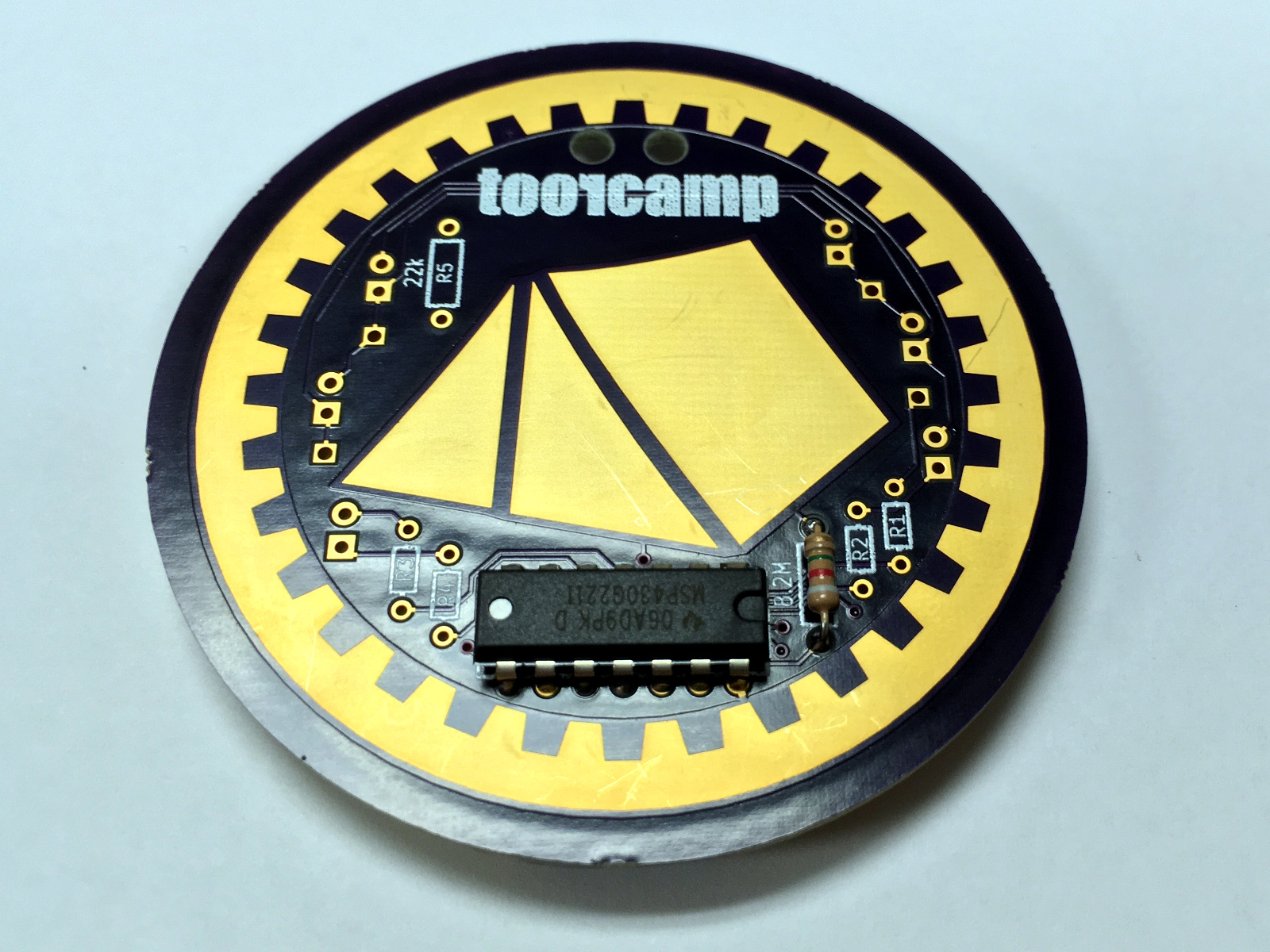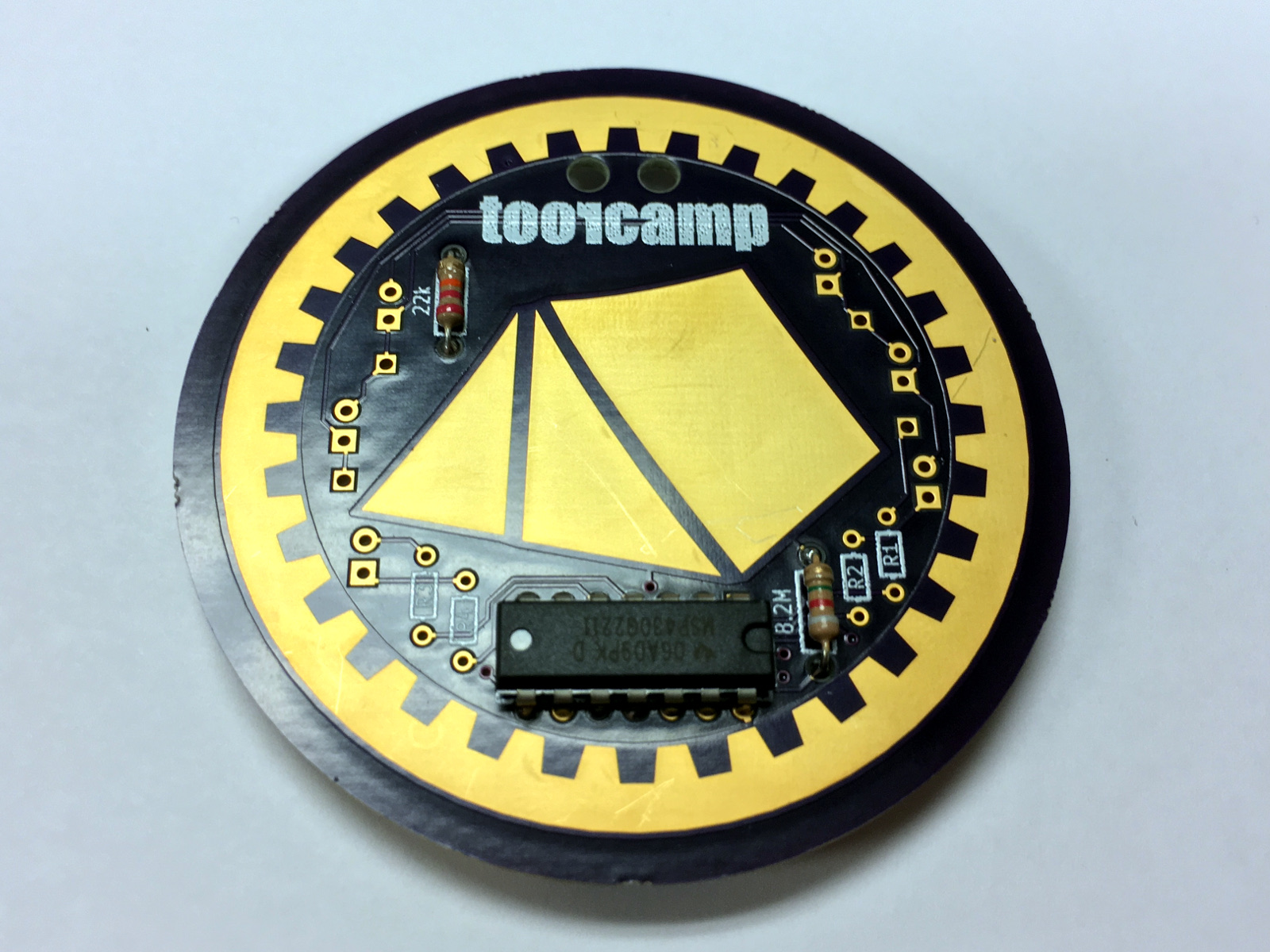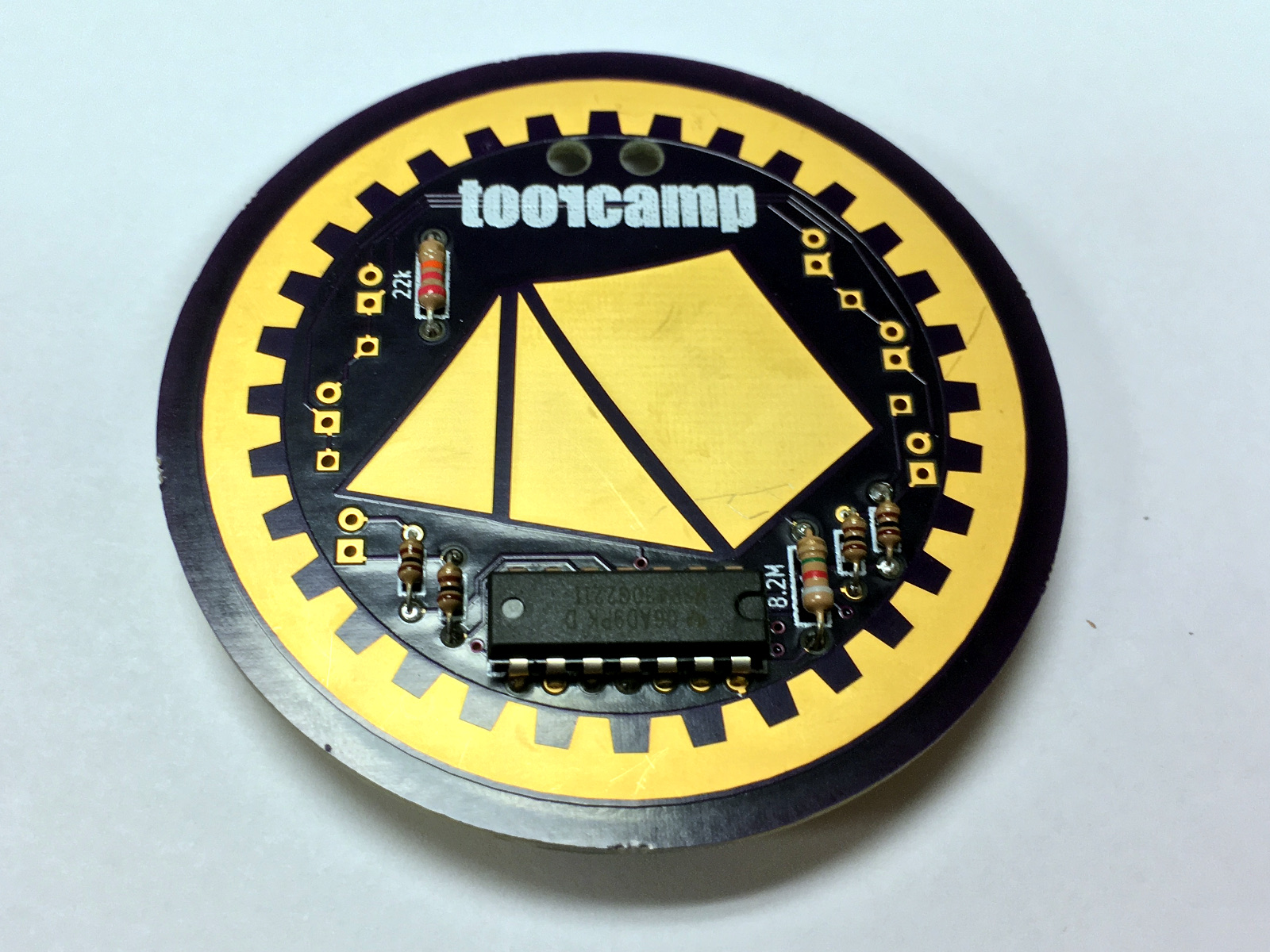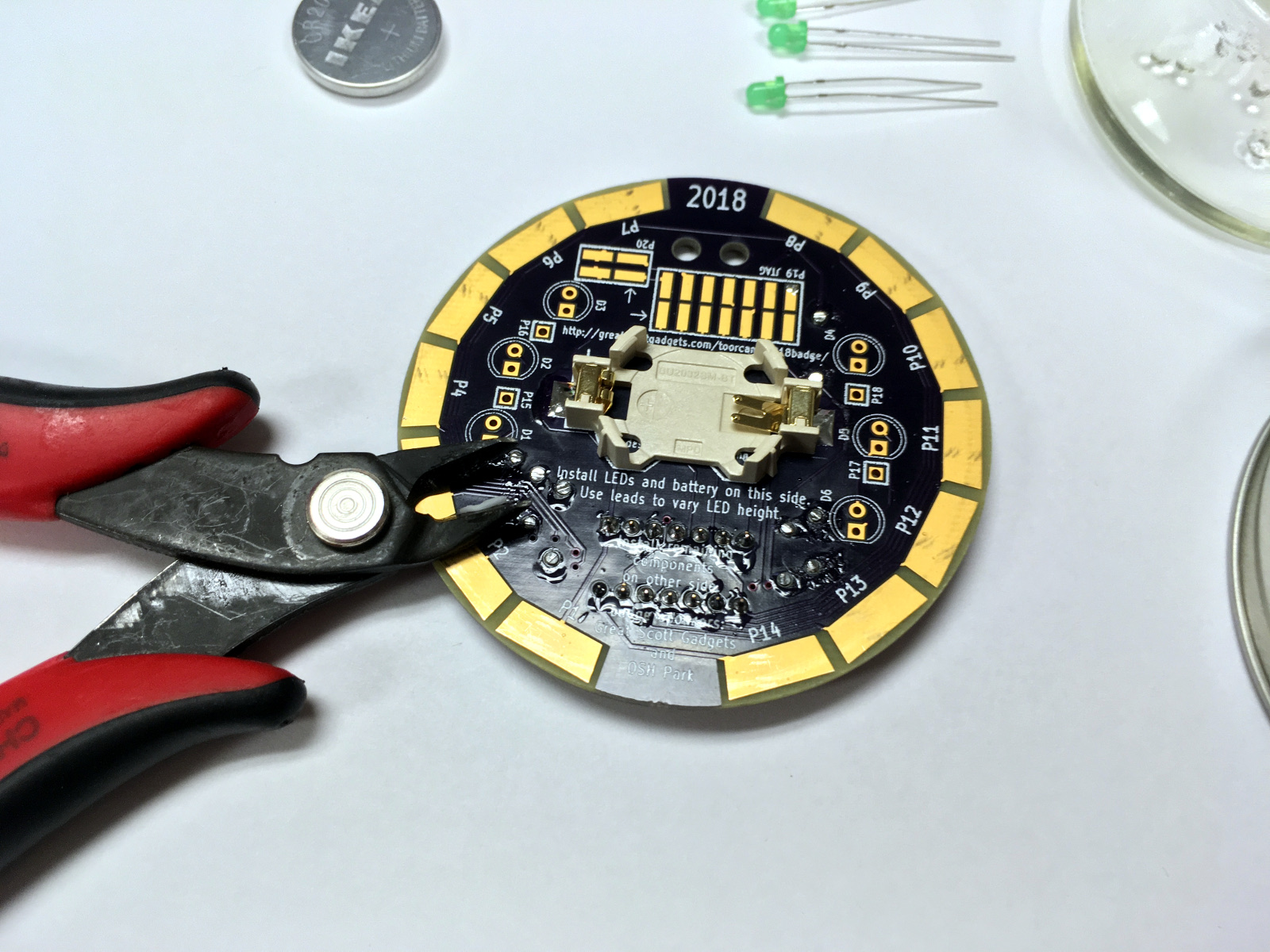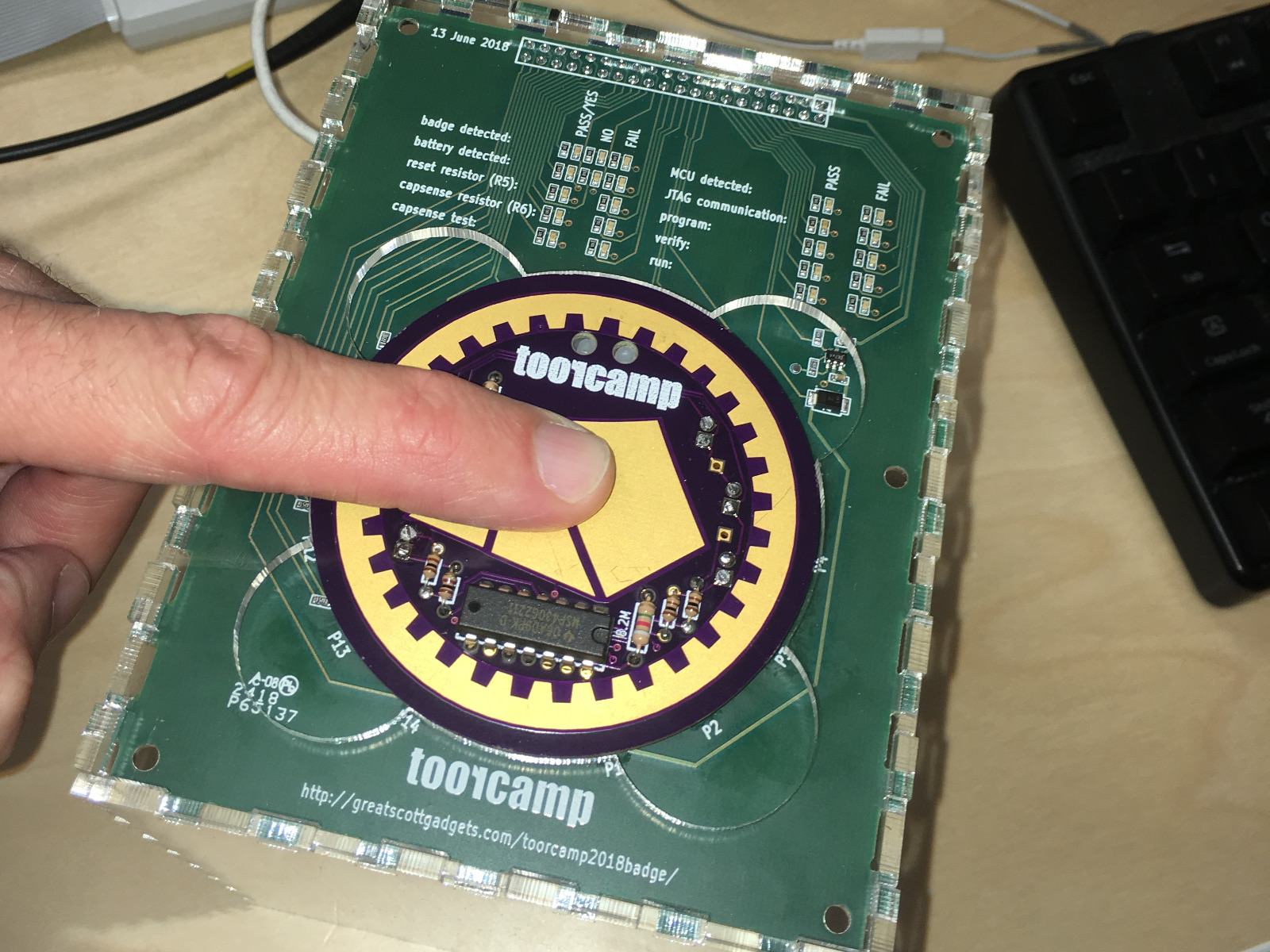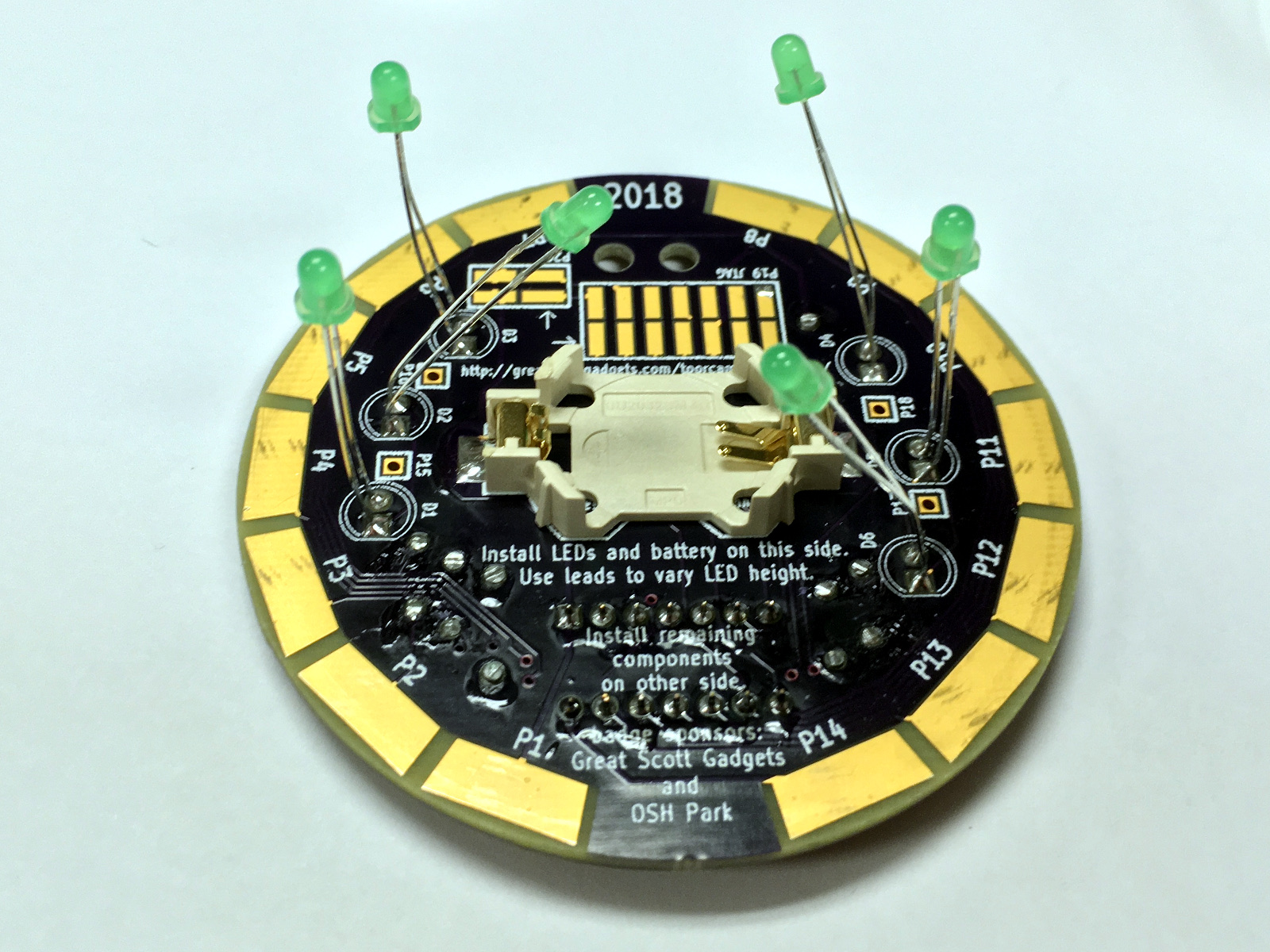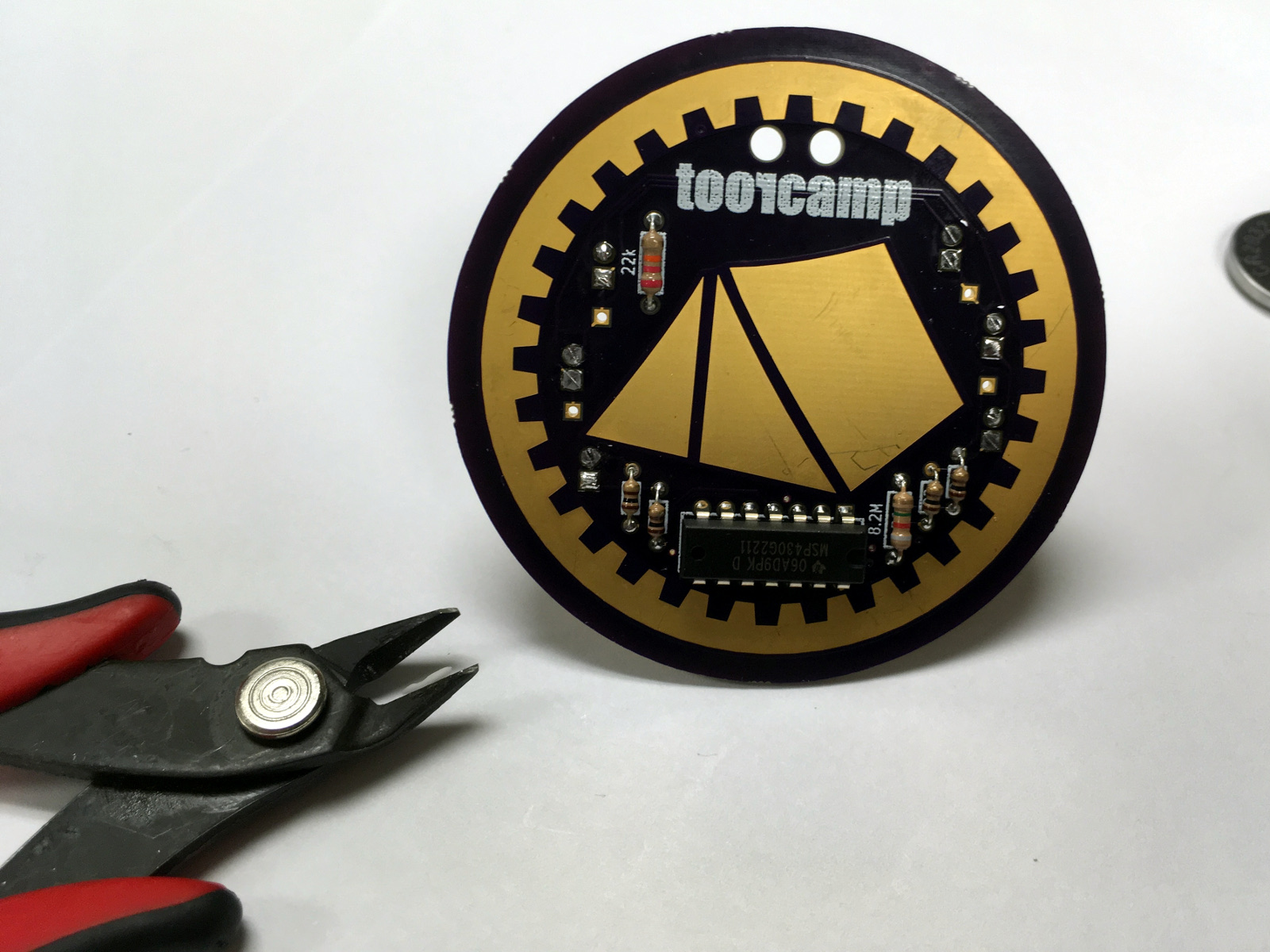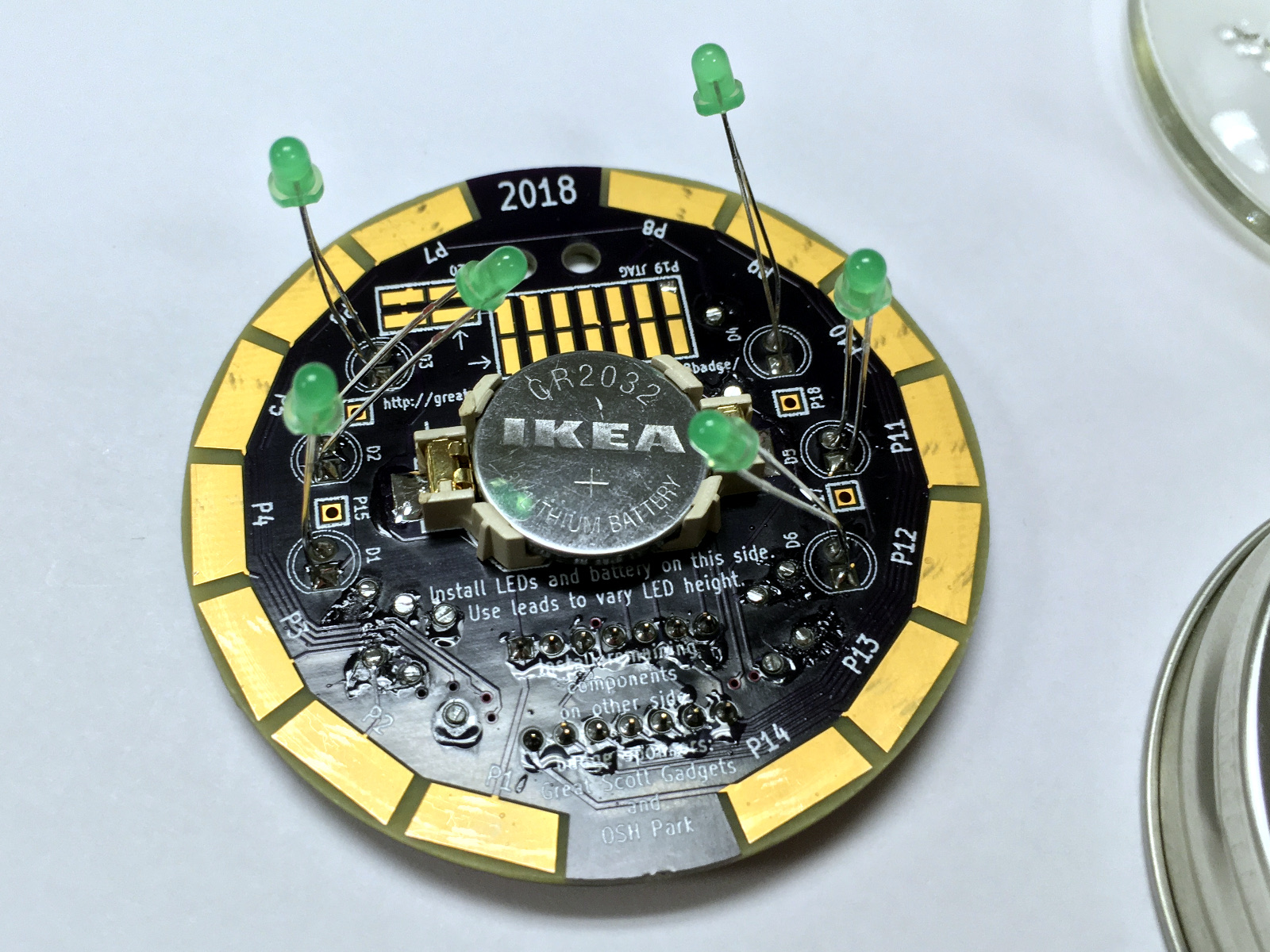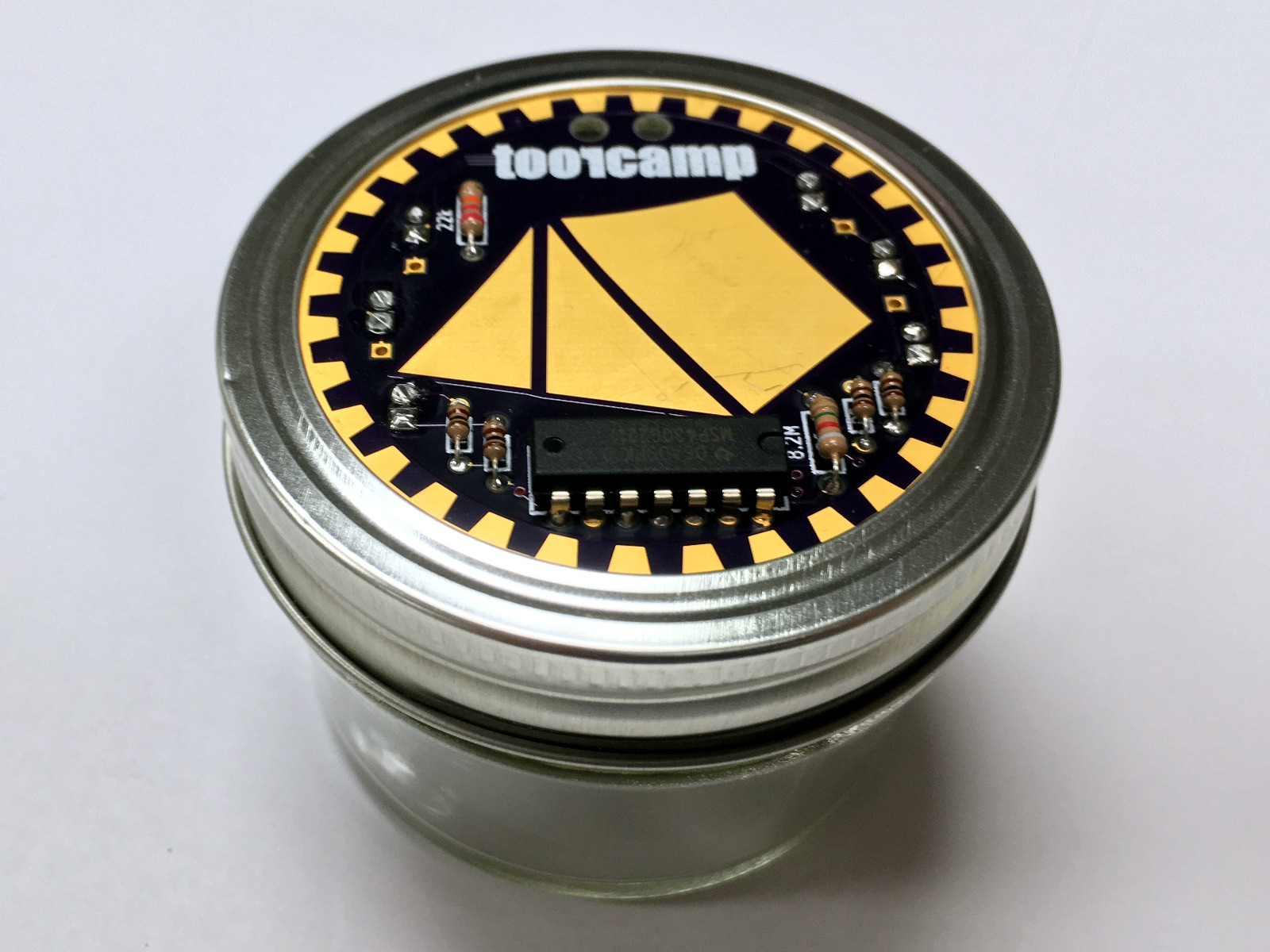 ---
Technical Information
For open source design files and source code, visit the project repository.
---
Sponsors
The ToorCamp 2018 Badge is sponsored by Great Scott Gadgets and OSH Park.